REAL TALK on Core Issues in Adoption pt 2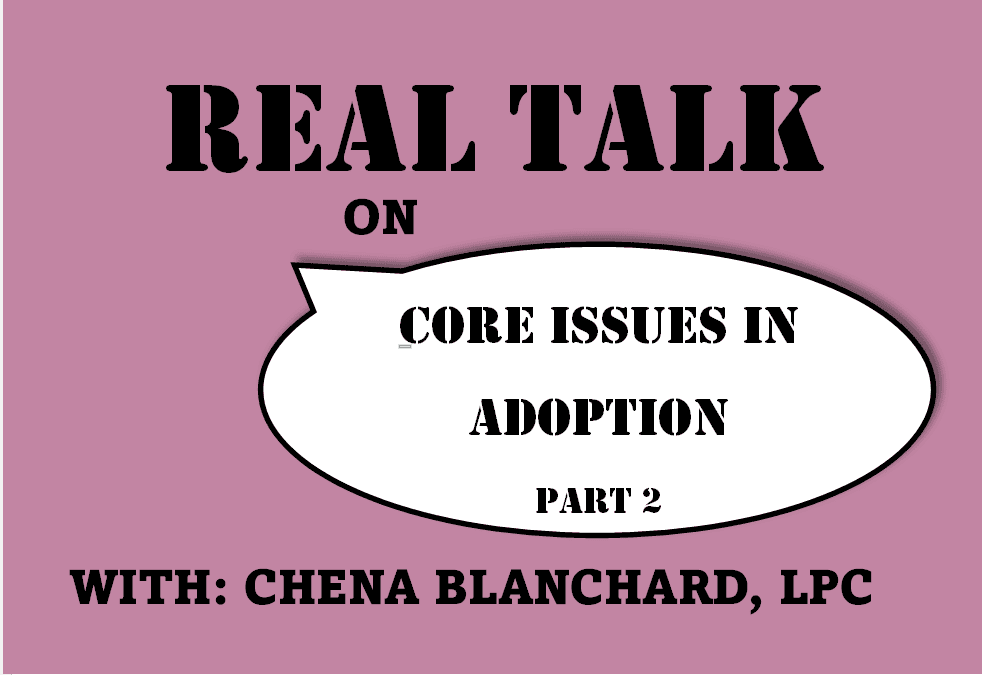 About Course
GACRS is offering a Monthly Virtual Adoption Support Group featuring a New Topic each month presented by a trained adoption clinician.  Real Talk is a non-therapeutic conversational experience about issues relevant to adoptive families. It is not presented as a time of therapy; it is for informational purposes only.
Join Chena Blanchard in this Two-Part discussion about the Core Issues in Adoption. (Loss, Rejection, Shame/Guilt, Grief, Identity, Intimacy, & Mastery/Control) Whatever the Journey that led you to adopt you may still have some unresolved feelings. Your experiences are valid and can help others through their Journy's. We invite you to join us to dive into some of these core issues.
Presented by: Chena Blanchard
*All Participants should RSVP separately using their own accounts.
There is no pre test for this training.
Show More
Course Content
Lesson
REAL TALK on Core Issues in Adoption

After Training Question
Student Ratings & Reviews