REAL TALK on Fight, Flight, Freeze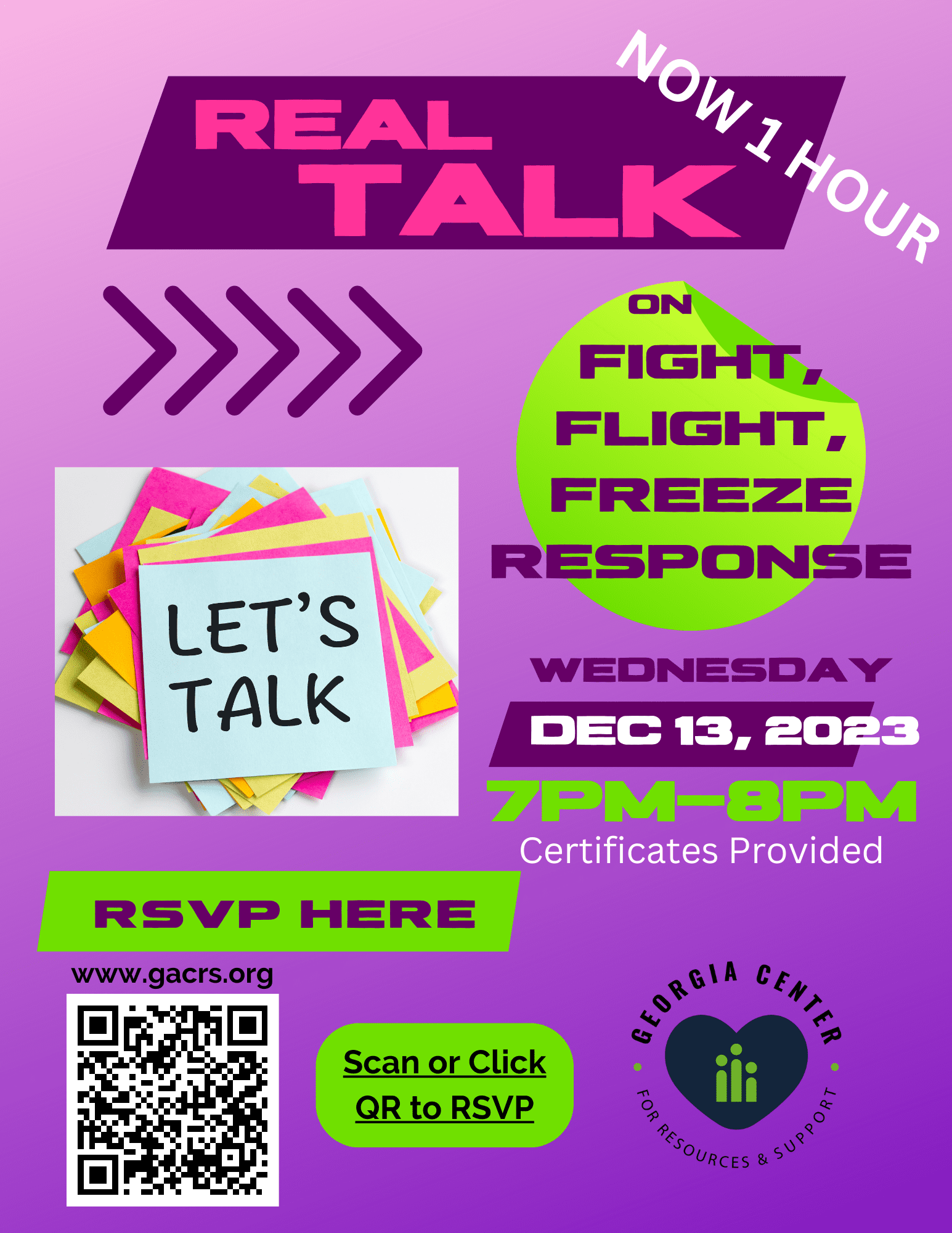 About Course
Ever wonder how your body reacts to stress, fear and threats of danger? Come and learn about your body's hard-wired, biological based stress response system and the three basic protective responses of fight/flight/freeze.
Presented by:
Chena Blanchard
Come ready to share your experiences.
*All Participants should RSVP separately using their own accounts.
There is no pre-test for this training.
Course Content
Lesson
REAL TALK: Fight, Flight, Freeze Response

Password

The Quiz
Student Ratings & Reviews
No Review Yet