REAL TALK on 6 Stuck Spots on Adolescents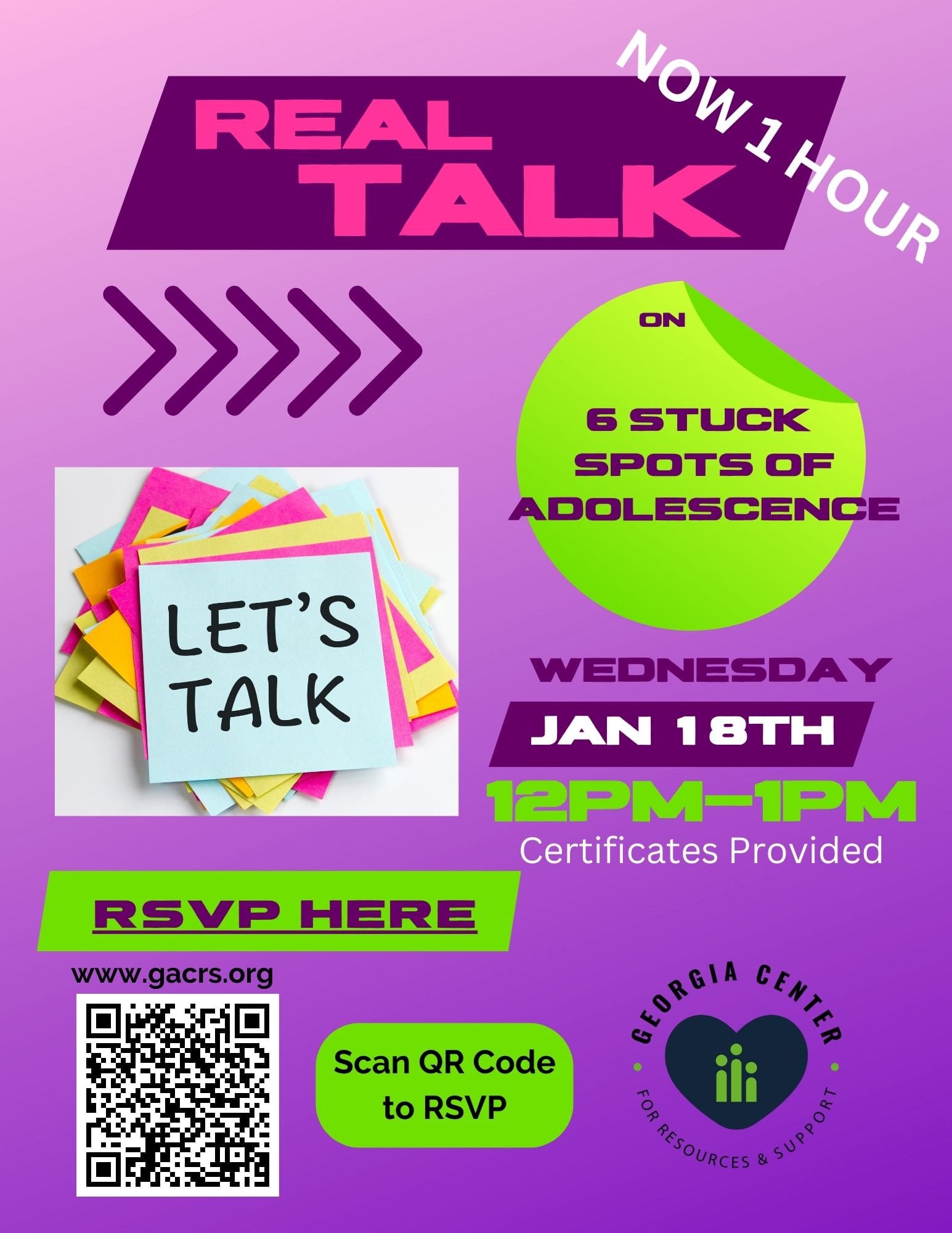 About Course
Join us in discussion about 6 Stuck Spots on Adolescents.
We are here to offer suggestions and support.
Presented by:
Chena Blanchard
Come ready to share your experiences.
*All Participants should RSVP separately using their own accounts.
There is no pre-test for this training.
Course Content
Lesson
REAL TALK- Jan 2023

The Quiz
Student Ratings & Reviews
It was a good match for me. I now see a different point of view the adoptive child has about thier family always looking for answers.
I have learned that it's okay for some children still feel the need to have contact with their sibilings.