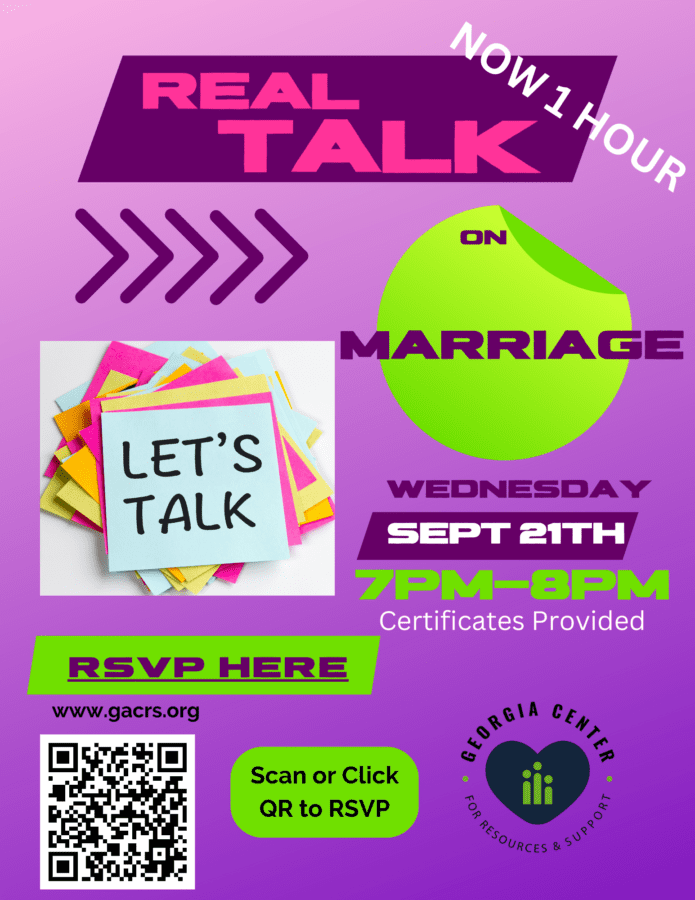 About Course
The divorce rate is at 50% and even higher in the church.  Couples typically don't divorce or separate because they don't love each other; they usually divorce due to ineffective communication, a lack of connection, and an inability to effectively resolve conflict.  Maintaining Marital Relationship workshop is an interactive workshop that gives couples the tools that they need to begin the conversation with their spouse about understanding their marital needs, and how to effectively communicate and resolve conflict.  In this workshop, participants will be able to identify negative habits and old behaviors that may be preventing them from getting their needs met.  The workshop will also teach couples how to identify, evaluate and effectively communicate their needs.
Objectives:
Participants will learn how to identify negative habits and unresolved childhood behaviors that could negatively impact their relationships.
Participants will learn how to effectively communicate.
Participants will learn the difference between a need and a want.
Presented by:
Dr. Natasha LaMarr, LPC, NCC
Come ready to share your experiences.
*All Participants should RSVP separately using their own accounts.
There is no pre-test for this training.
Show More
Course Content
Lesson
REAL TALK on Marriage

Password

The Quiz
Student Ratings & Reviews
No Review Yet