REAL TALK on Search and Reunion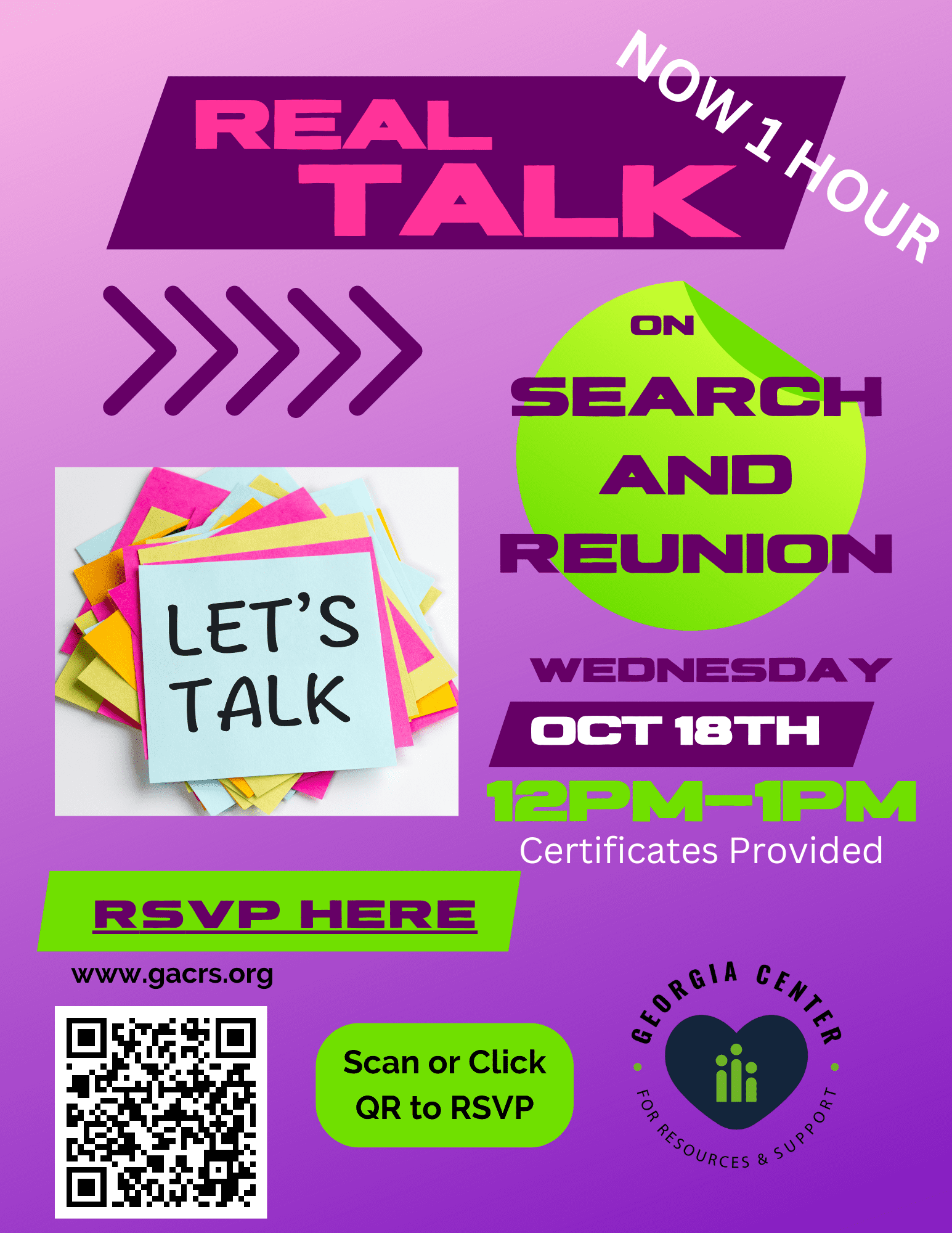 About Course
Join us in a discussion about Search and Reunion. Search and Reunion refers to the process whereby individuals impacted by adoption (ex. birth parents, adoptees) make a decision that they would like to begin the process of searching for their family member(s) with the possibility of reunifying with them. We will discuss how to support individuals in their journey.
Presented by:
Chena Blanchard
Come ready to share your experiences.
*All Participants should RSVP separately using their own accounts.
There is no pre-test for this training.
Course Content
Lesson
REAL TALK on Search and Reunion

Password

The Quiz
Student Ratings & Reviews
No Review Yet