REAL TALK on Tips to Staying self-regulated for parents and children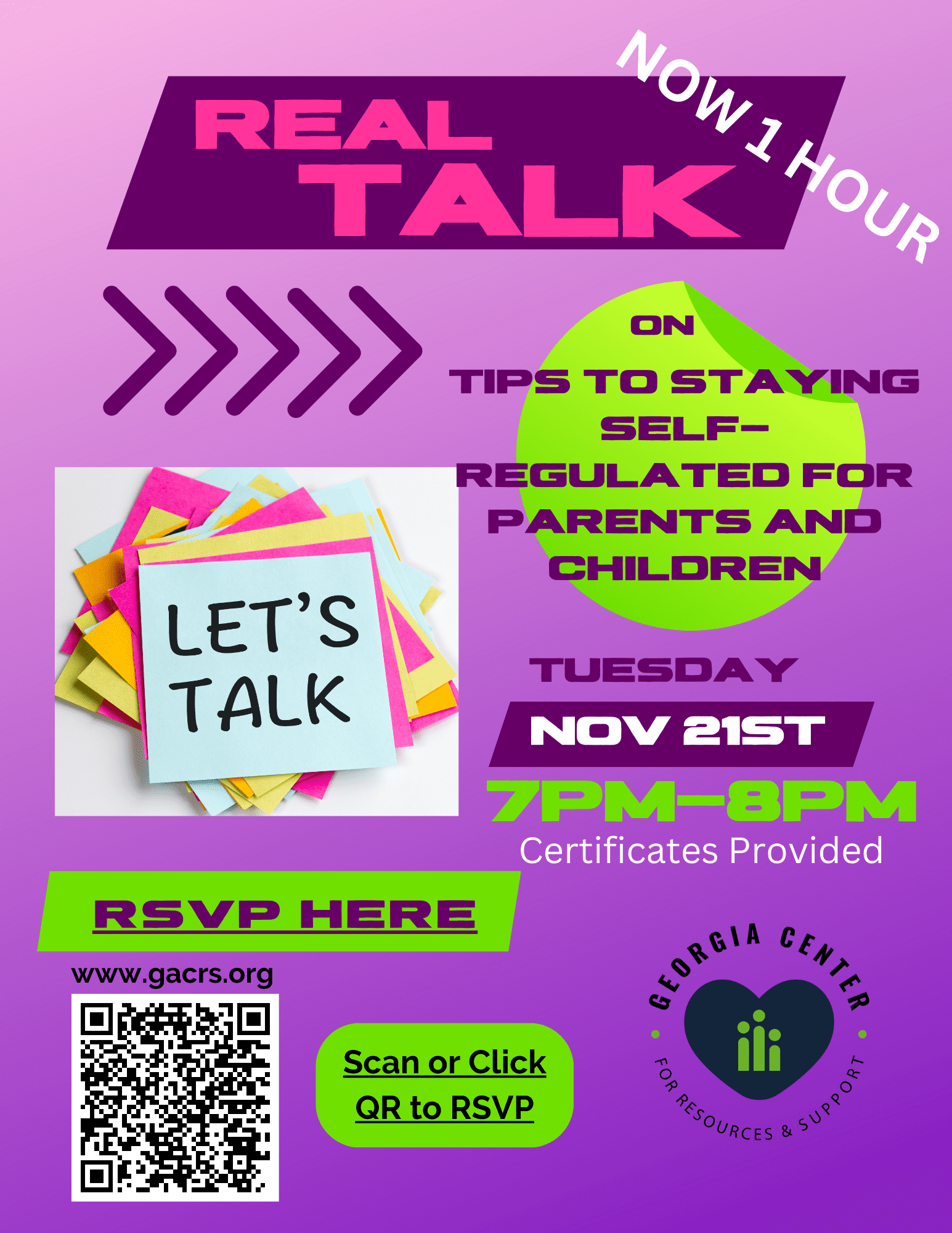 About Course
Join us in a discussion about Tips to Staying self-regulated for parents and children. Trauma is the unique experience of an event or of enduring conditions in which the individual's ability to integrate his or her emotional experience is overwhelmed.  Trauma can impact children, adolescents, teens, and adults differently.  So, it is critical for parents to learn how to manage their emotions by self-soothing and helping their children identify when they are emotionally dysregulated.  Self-regulation is a critical technique to learn and use to help a person manage their emotions and behaviors when feeling physically and emotionally overwhelmed.  This "Real Talk" will give parents tips on how to self-soothe, manage their emotions, and help their child to self-soothe.
Presented by:
Dr. Natasha LaMarr, Ed.D, LPC, NCC
Come ready to share your experiences.
*All Participants should RSVP separately using their own accounts.
There is no pre-test for this training.
Show More
Course Content
Lesson
Real Talk- Tips of Staying self-regulated for parents and children

Password

The Quiz
Student Ratings & Reviews