REAL TALK on When Kids Tune Out or Shut Down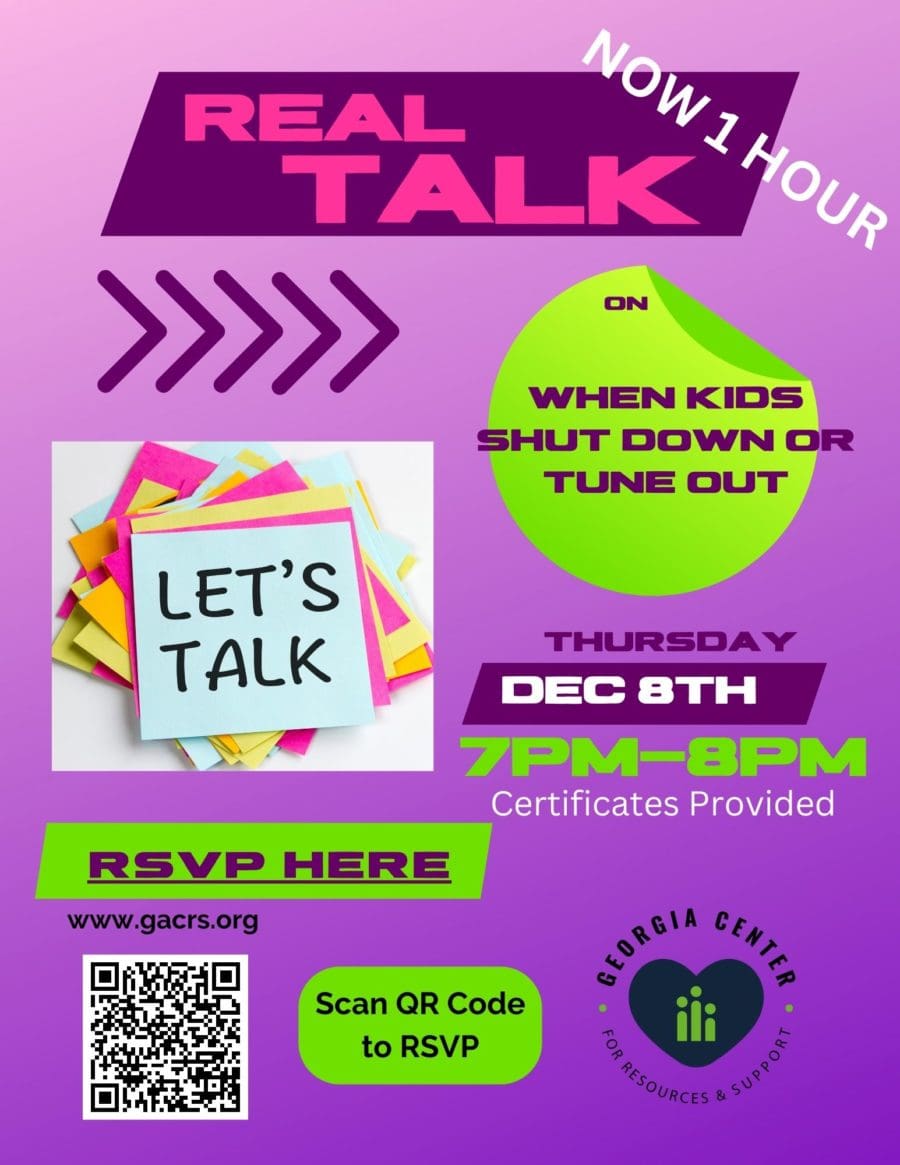 About Course
Join us in discussion about the times our kids "go offline": why it happens, what it communicates, and how we can support them in coming back.
We are here to offer suggestions and support.
Presented by:
L. Kathryn Smith, LCSW, RPT
Certified EMDR Therapist
Arbor Cove Therapy, LLC
Come ready to share your experiences.
*All Participants should RSVP separately using their own accounts.
There is no pre-test for this training.
Course Content
Lesson
REAL TALK on When Kids Tune out or Shut Down

The Quiz
Student Ratings & Reviews